You don't need to be a medical professional, carer or social worker to know that badly maintained or inappropriate domestic environments can have a long term, detrimental impact on the mental and physical health of the occupants. The onset of asthma is not going to be mitigated by a home with damp in the walls and mould growing in the bathroom. Likewise, rotting floorboards and absent stair rails do not lessen the likelihood of falls and injury among the elderly or otherwise infirm.

There is a growing evidence base for the contribution housing can make to good health and wellbeing. At a system level, poor housing costs the NHS at least £1.4bn per annum. I have now asked my team to explore ways to estimate the cost at a local level which might help concentrate the minds of those administering health and local authority budgets. On an individual level, suitable housing can help people remain independent for longer, and support them to perform the activities of daily living that are important to them – gardening, shopping, visiting friends and family for example.
But this awareness is nothing new. Some of the early public health work in the 1800's sought to reduce overcrowding and improve basic sanitation. Later, in the 20th Century, philanthropists such as Joseph Rowntree embarked upon ambitious home building schemes – recognising the important role that housing plays in supporting healthy ageing and building strong economies. Later programmes such as the growth of the housing association movement, decent homes and affordable warmth programmes have all made a difference.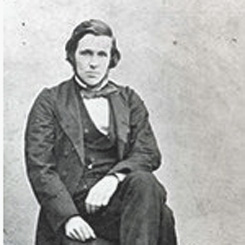 Despite this progress, there is recognition that we could go further and faster in strengthening the links between housing and health. It is still surprisingly rare for health and care services to recognise the benefit of investing in housing improvements, despite the return flowing to their services in the form of reduced hospital admissions and the ability to remain at home longer.
So we must do more to drive joined-up decision making between housing and health and care services. For example, Directors of Public Health and their departments need to be more visible in this space. There are some positive examples around the country, but it is surprising that housing conditions don't have greater prominence in Health and Wellbeing strategies where we know there are considerable problems with the condition of the housing stock, particularly in the private rented sector.
This year, the Better Care Fund is a minimum £3.9bn pooled budget promoting better social and integrated care planning, with another £1.5bn being added by 2019-20. But there also needs to an increase in targeted assistance, to help people become more independent in their homes, allowing them to live comfortably and care for themselves. This is what the Disabled Facilities Grant (DFG), routed through the Better Care Fund, sets out to do. Following the last Spending Review, we will more than double resources available through the DFG from £220m this year to over £500m by 2019-2020, for the simple reason that we know that if funds are invested well, we get a very good return.
This means though that we need Health and Wellbeing Boards to really engage on how to use this resource to its greatest benefit. This starts with ensuring local housing authorities are given the resources to meet their statutory duties, but we also want to see the resource combined with other pots to support broader, more innovative projects around housing and health.
We want to see more authorities integrate the provision of equipment and adaptations into hospital discharge services with rapid deployment. Get this right and the extra money could mean around 85,000 more people across the country benefitting from improved access to their property, fewer hazards, better heating and the latest technology to help them live independent, happier lives. Good health starts at home.