One part of my portfolio I enjoy immensely is the responsibility across Government to promote the interests of adults with autism. Through our Programme Board I have the opportunity to engage with service users and advocates to really understand the barriers people with autism face in seeking to access services many of us just take for granted.
We take a strengths-based approach to our work on autism; in others words, people with autism represent an economic and social asset we are too often not making the most of. This is bad for them and it is bad for society as a whole.
The Government's Adult Autism Strategy is the framework intended to promote services designed for - and in part by - those living with autism, their friends, families and carers. Originally announced by this department in 2010, the strategy was updated in April this year as 'Think Autism'. It now forms the backdrop to last week's launch of our Adult Autism Statutory Guidance consultation which invites views on :
autism staff training
identification and diagnosis in adults
planning of services
preventative support
safeguarding
supporting those moving from children's services to adult services
employment for adults with autism and;
working with the criminal justice system
The consultation launch also afforded us the pleasure to announce 42 projects across the country now set to receive a share of the £1million Autism Innovation Fund, as well as a further grant of capital funding available to local authorities to help communities become more autism friendly.
Taken together, I believe these announcements provide further inspiration to local authorities and health and care providers to implement the strategy, never forgetting the views of end users remain vital in shaping and delivering effective and sustainable services. Indeed, the successful innovation bids already demonstrate the person-centred approach we need to see replicated right across the health and care system.
For example, funding will now be provided to Connect UP, a joint project created by Kingston and Stockport based agencies Balance and Pure Innovations. Together, they are developing an online hub which will allow those with autism to interact in a 3D virtual world designed to combat feelings of isolation and promote emotional wellbeing. In Bradford, Luv2MeetU is helping people with autism develop confidence in social situations.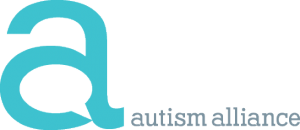 These and many other successful bids have got the focus exactly right. Effective autism services hold up a mirror to people's lives – this is about facilitation not treatment, advocacy more than adaptation. The approach can be truly transformative. These projects have committed to a six month delivery time frame and been awarded funding on the basis that their models of care and support can be replicated across the country.
Meanwhile, the work to raise awareness and understanding of autism and related conditions continues. Our valued sector partner Autism Alliance UK (AAUK) will receive up to £200K of funding over the next few months, helping them take the lead on encouraging businesses, voluntary groups and services to forge lasting and productive partnerships within their communities. AAUK will also continue its work to create a national champions network of known individuals who can bring about change in their respective spheres of influence.
These and other related activities may be ongoing, but the consultation isn't. It closes on 19 December 2014 with new guidance to be published in early 2015. Please take the time to submit your views and help us create a culture of equality, respect and care for those living with autism – especially in the realm of so called 'mainstream services', such as GP practices, where the need to normalise patient relationships and support remain a priority.
It all comes back to providing local services which reflect the reality of people's lives – whether or not autism is part of their day to day experience. Treat others as you would be treated - that is the essence of equality and community – and people with autism deserve no less.